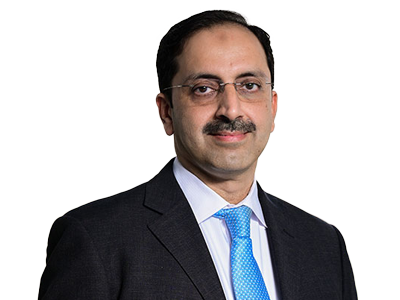 Mr Hashmi, the senior-most lawyer at our firm, originally headed the firm's corporate practice for many years, spearheading multiple complex and innovative domestic and international transactions, including Pakistan's first seven (out of eight completed till date) approved securitisations, privatisation of United Bank Limited (one of the top three largest banks in Pakistan), Karachi Stock Exchange demutualisation, acquisition of National Development Finance Corporation's portfolio by National Bank of Pakistan and privatisation of Oil and Gas Development Company Limited (largest Pakistani company in terms of market capitalisation).
Subsequently, Mr Hashmi shifted to the firm's litigation practice, and has since appeared and argued some of the most complex and high-profile litigation before all High Courts in Pakistan and has obtained favourable judgments and orders in a variety of cases. He has also represented several prominent business groups, financial institutions and media houses in contentious matters before the Supreme Court of Pakistan.
Mr Hashmi now oversees both corporate and litigation practices of the firm. He brings with him an unmatched wealth of direct knowledge and experience of working on purely corporate as well as litigation side of commercial matters.
Relevant experience
Practice areas
Relevant experience
Practice areas